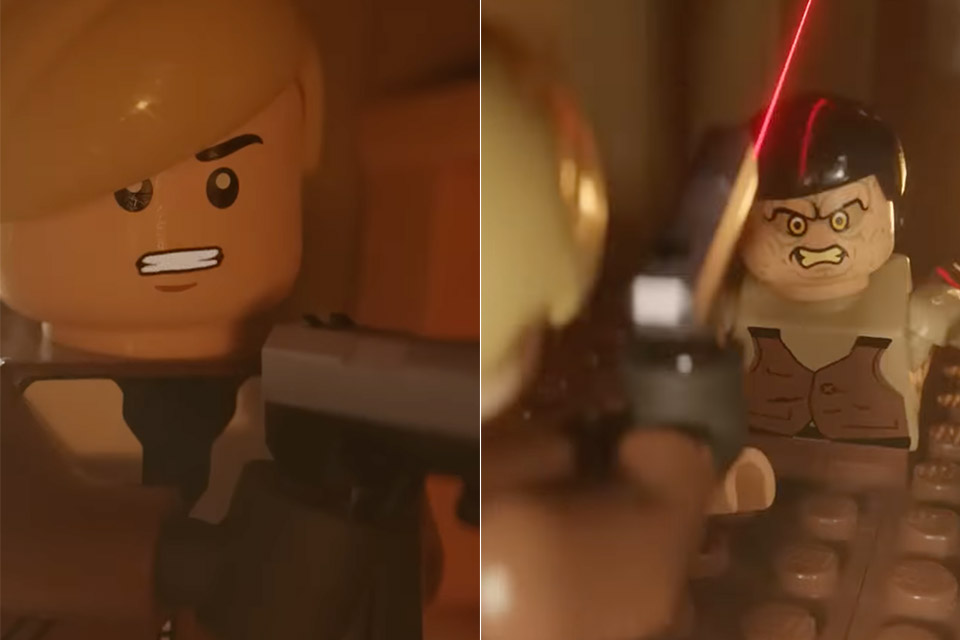 Animator Cara Aleatorio created an amazing stop-motion LEGO version of the Resident Evil 4 opening animation sequence, but despite how it looks, the entire clip was rendered in Blender. This project required 3,000 images and 2-months of work to complete, which means if actual LEGO bricks were used, it may have taken Aleatorio 6-months or more to animate.


If you haven't played this game, it begins six years after the biological disaster in Racoon City. Leon S. Kennedy, one of the survivors of the disaster, has been recruited as an agent reporting directly to the president and sent to rescue the kidnapped daughter of the president of the United States. He discovers that she is in a secluded European village, where there is something terribly wrong with the villagers.

Xbox Series S – Gilded Hunter Bundle
ROAR INTO ACTION: Throw down with the Xbox Series S – Gilded Hunter Bundle featuring nine in-game cosmetics and virtual currency for Fortnite,...
XBOX SERIES S: Go all digital and experience next-gen speed and performance at a great price.
FASTER LOAD TIMES: Make the most of every gaming minute with Quick Resume, lightning-fast load times, and gameplay of up to 120 FPS – all powered by...
Resident Evil 4 revolutionized the Resident Evil franchise with its new game-style that combined action, shooting, and resource management elements, subsequently setting the standard for future Resident Evil titles," said Edvin Edsö, Resident Evil 4 Promotion Producer.