Here's another look at industrial designer Henrique Perticarati's WinPhone 95, a not so smartphone that features a 90s Sony Mavica camera lens, a dedicated parallel port, VGA connector, high-speed ethernet, and support for all the programs you need, including Notepad, Briefcase, as well as Phone Dialer. Just in case things get a little too hectic on-screen, there's also a built-in trackball to make your life easier. Read more for additional pictures and information.

Did you know that Windows 95 was codenamed Chicago? That's right, this consumer-oriented operating system featured significant improvements over its predecessor, most notably in the graphical user interface (GUI) and in its simplified "plug-and-play" features. On the technical side, major changes were made to the core components of the operating system, like moving from a mainly co-operatively multitasked 16-bit architecture to a 32-bit preemptive multitasking architecture.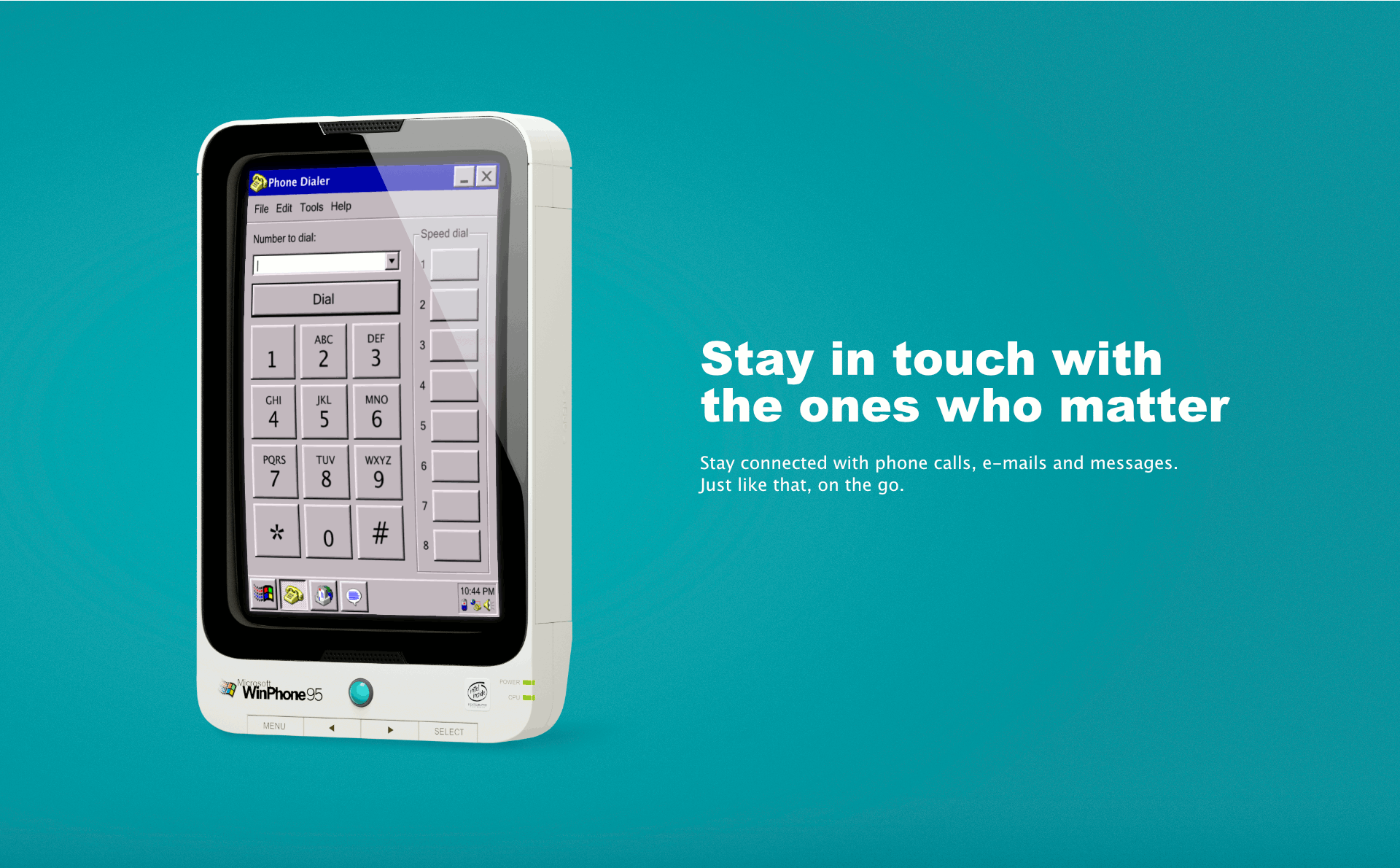 Microsoft employed an extensive marketing campaign to showcase numerous functions and features that were featured in later Windows versions, such as the taskbar, the "Start" button and the ways the user could navigate. However, just three years after its introduction, Windows 95 was succeeded by Windows 98, and extended support for Windows 95 was ended on December 31, 2001.